Breathing filter:
【product advantages】
1, using high-quality medical nontoxic ABS plastic shell.
2, using three layers of imported high-efficiency filter media.
3, the use of efficient ultrasonic sealing process, the appearance of lightweight, product quality has reached the international level.
4, has a good seal, low respiratory airflow resistance, small dead space features.
5, can provide the physiological needs of the humidity and filter out the anesthetic gas particles, bacteria, filtration accuracy of 0.3um, the filtration rate is greater than 99.9999%.
6, easy to use, strong applicability, can be adapted to various brands of inspection equipment.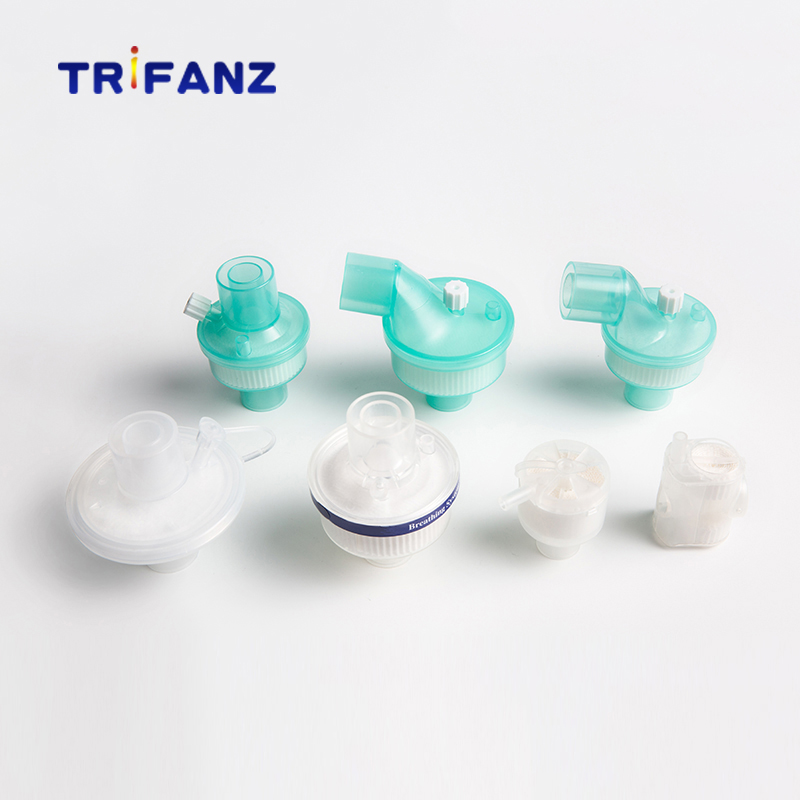 【Product Details】
Effective filtration of bacteria and viruses
Low respiratory resistance, low dead volume
Straight and curved options available
1/bag, 100 pieces/carton
[Specifications]


| | | | |
| --- | --- | --- | --- |
| specification | Capacity | Connector | Moisturizing function |
| HME101 | 92ml | 22M/15F-22F/15M | 无 |
| HME102 | 92ml | 22M-22F | 无 |
| HME103 | 62ml | 22M/15F-22F/15M | 无 |
| HME104 | 62ml | 22M/15F-22F | 无 |
| HME105 | 43ml | 22M/15F-22F/15M | 无 |
| HME106 | 43ml | 22M/15F-22F/15M | 无 |